Beehive Filter (Rain Garden Overflow)
Most rain gardens are designed to only capture the first inch of rain. So in any rain garden design, some type of overflow mechanism should be considered in order to prevent erosion and other potential damage from flooding.
Installing an overflow riser pipe and discharge pipe is a simple solution. However, the system needs to be protected from coarse floatables (such as mulch, organic materials and trash) that could lead to clogging and possibly flooding.
Beehive (or Rain Garden overflow) filter is the perfect solution for this application. It can be added to capture floatables and solids in any type of round bypass infrastructure.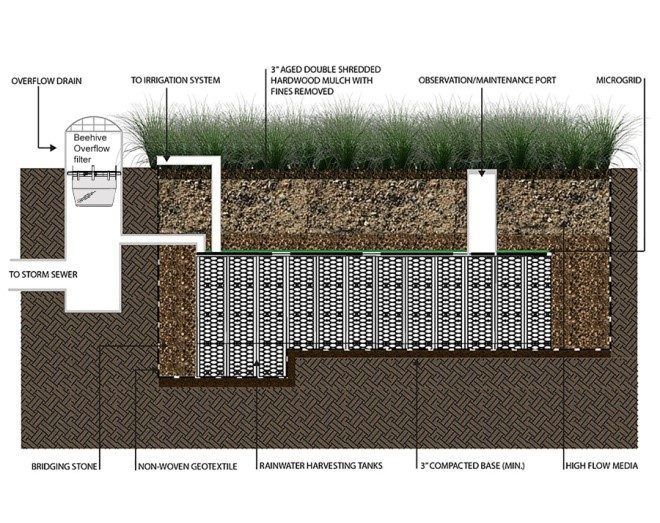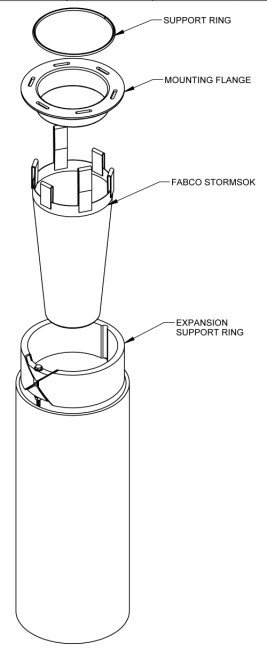 An expansion ring (plastic or aluminum) which is sized to fit inside the riser pipe
Geotextile filter bag with a mounting frame, and a support ring which connects the filter bag to the flange
Simple Installation:
Insert the properly sized expansion ring into the riser pipe to the desired depth and clamp the ring firmly into position
Place the assembled filter bag on top of the expansion ring
Put the beehive grate or flat grate back on top of the riser
Key Benefits:
Simple, durable, corrosion resistant construction
Sizes to fit most pipes: 8" up to 36" ID – short and long bags available
Fast, simple installation – no worries about grate/frame compatibility
Cost-effective protection for high flow operation
Reduces clogs – keeps sediments and debris out of underground pipes
Quick clean out –beehive filter lifts up and out for servicing